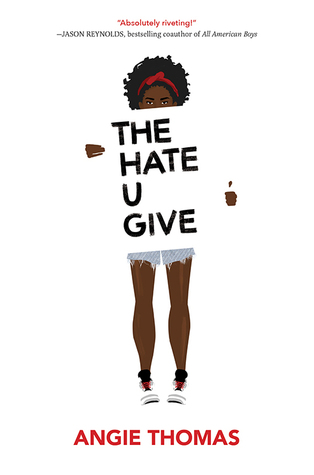 Author: Angie Thomas
"

Sixteen-year-old Starr Carter moves between two worlds: the poor neighborhood where she lives and the fancy suburban prep school she attends. The uneasy balance between these worlds is shattered when Starr witnesses the fatal shooting of her childhood best friend Khalil at the hands of a police officer. Khalil was unarmed.




Soon afterward, his death is a national headline. Some are calling him a thug, maybe even a drug dealer and a gangbanger. Protesters are taking to the streets in Khalil's name. Some cops and the local drug lord try to intimidate Starr and her family. What everyone wants to know is: what

really

went down that night? And the only person alive who can answer that is Starr.




But what Starr does or does not say could upend her community. It could also endanger her life."
So, of course, everyone and their mother has heard about this book by now and because of that, I wanted to wait until some of the hype had died down to read this novel. The response to this novel was insane, it was constantly on my twitter feed, it opened at number one on the New York Times bestseller list, and it is currently becoming a movie! I was thrown back by how well this novel was doing. I could see why too, it was one of the first novels about a police shooting that resulted in the death of a black man. It was a national topic that was constantly talked about, why not write about?
"What's the point of having a voice if you're gonna be silent in those moments you shouldn't be?"
So I finally read it and I understand the hype 100%! I find it extremely difficult to read during the college semester, and I had bought The Hate U Give on Black Friday planning to read it after finals. Well, I caved and read it during finals. Probably not the best decision but I don't regret it. I regret not reading it earlier.
This book sounded the same, the same as every news anchor and video about a black boy or black man being shot by a white cop. The only thing that changed was the names of the names of the victim and cop. It was just so realistic about what is happening in this country right now. I actually felt like I was actually living in Starr's world listening to what happened to Khalil. Angie Thomas just has such a strong writing style that it captures the reader immediately.
"You can say something racist and not be a racist."
Starr was just a strong, fierce character. Despite her fears and weaknesses, she portrayed a human being who had just gone through something tragic. I love the choices that Thomas made with her characters, with having Starr's father have a past, her boyfriend's race, and showing that many black families struggle with issues that most financially-stable, white families don't. It really allowed me to further understand what African-Americans really deal with in this country. It was the dynamics of Khalil's family and how his truth slowly unraveled about what he was really doing the days before his death that I found fascinating. Everyone was so quick to judge and label him a monster, thug, gangster, and criminal, but none of them knew the truth and I think they (well, at least of them) would feel differently.
I'm also unsure of whether I am remembering incorrectly or if Officer One-Fifteen's real name was ever mentioned. If it wasn't I absolutely love it because people are always saying we shouldn't humanize terrorists by publicizing their names, and I feel that Officer's who abuse their power and authority to murder innocent people should be treated the same. Officers like One-Fifteen continue to terrorize people of color and the poor simply because they aren't white or have money, and that is a form of domestic terrorism.
"Brave doesn't mean you're not scared. It means you go on even though you're scared."
I struggled to get through this book, there were moments where I had to put it down because I was getting frustrated because of the actions of white people or I was going to cry because I felt the pain that Starr and her community were feeling. It certainly pissed me off to read about Hailey and Starr's school's reactions to Khalil. I went to a majority rich, white high school in a rich, white area. I've heard all the same reactions about the victim being a "thug" or a "criminal". This book brought it all back and it did exactly what it intended to. If you can read this book without emotion or getting angry, you need to take another look at reality. Angie Thomas nailed every single aspect and word of her debut novel, especially the hard-hitting end.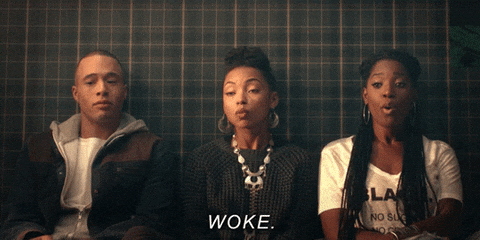 Rating: 6 out of 5 stars!!