Next year, I am going to be participating in the 2018 TBR Pile Challenge h
osted by
Roof Beam Reader
.
The goal for this challenge is to read 12 books off your TBR list in 12 months, and I am going to only choose books that I currently own. Here are my list of books!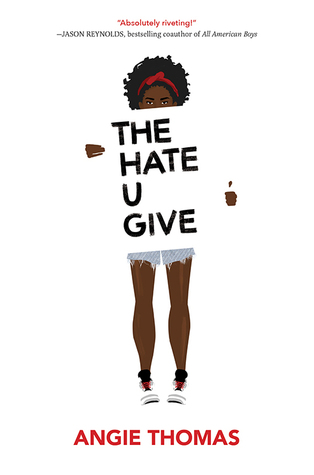 The Hate U Give by Angie Thomas
Publisher: Blazer + Bray
Number of Pages: 444
Release Date: February 28, 2017
Goodreads I Amazon
Synopsis:
"

Sixteen-year-old Starr Carter moves between two worlds: the poor neighborhood where she lives and the fancy suburban prep school she attends. The uneasy balance between these worlds is shattered when Starr witnesses the fatal shooting of her childhood best friend Khalil at the hands of a police officer. Khalil was unarmed.




Soon afterward, his death is a national headline. Some are calling him a thug, maybe even a drug dealer and a gangbanger. Protesters are taking to the streets in Khalil's name. Some cops and the local drug lord try to intimidate Starr and her family. What everyone wants to know is: what

really

went down that night? And the only person alive who can answer that is Starr.




But what Starr does or does not say could upend her community. It could also endanger her life."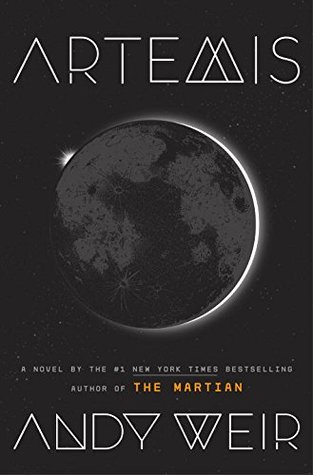 Artemis by Andy Weir
Publisher: Crown Publishing Group (NY)
Number of Pages: 305
Release Date: November 14, 2017
Goodreads I Amazon
Synopsis:
"

Jazz Bashara is a criminal.




Well, sort of. Life on Artemis, the first and only city on the moon, is tough if you're not a rich tourist or an eccentric billionaire. So smuggling in the occasional harmless bit of contraband barely counts, right? Not when you've got debts to pay and your job as a porter barely covers the rent.




Everything changes when Jazz sees the chance to commit the perfect crime, with a reward too lucrative to turn down. But pulling off the impossible is just the start of her problems, as she learns that she's stepped square into a conspiracy for control of Artemis itself—and that now, her only chance at survival lies in a gambit even riskier than the first."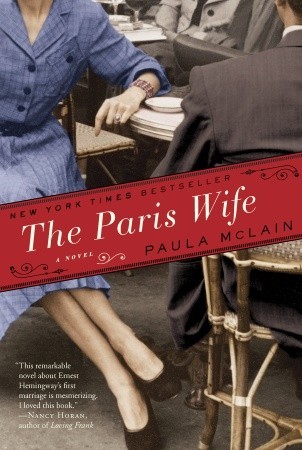 The Paris Wife by Paula McLain
Publisher: Ballantine Books
Number of Pages: 314
Release Date: February 27, 2011
Goodreads I Amazon
Synopsis:
"

A deeply evocative story of ambition and betrayal, The Paris Wife captures a remarkable period of time and a love affair between two unforgettable people: Ernest Hemingway and his wife Hadley.




Chicago, 1920: Hadley Richardson is a quiet twenty-eight-year-old who has all but given up on love and happiness—until she meets Ernest Hemingway and her life changes forever. Following a whirlwind courtship and wedding, the pair set sail for Paris, where they become the golden couple in a lively and volatile group—the fabled "Lost Generation"—that includes Gertrude Stein, Ezra Pound, and F. Scott and Zelda Fitzgerald.




Though deeply in love, the Hemingways are ill prepared for the hard-drinking and fast-living life of Jazz Age Paris, which hardly values traditional notions of family and monogamy. Surrounded by beautiful women and competing egos, Ernest struggles to find the voice that will earn him a place in history, pouring all the richness and intensity of his life with Hadley and their circle of friends into the novel that will become The Sun Also Rises. Hadley, meanwhile, strives to hold on to her sense of self as the demands of life with Ernest grow costly and her roles as wife, friend, and muse become more challenging. Despite their extraordinary bond, they eventually find themselves facing the ultimate crisis of their marriage—a deception that will lead to the unraveling of everything they've fought so hard for.




A heartbreaking portrayal of love and torn loyalty, The Paris Wife is all the more poignant because we know that, in the end, Hemingway wrote that he would rather have died than fallen in love with anyone but Hadley."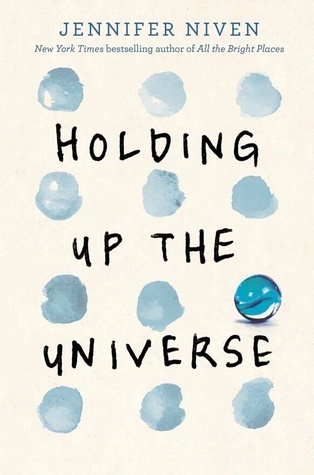 Holding Up the Universe by Jennifer Niven
Publisher: Alfred A. Knopf for Young Readers
Number of Pages: 391
Release Date: October 4, 2016
Goodreads I Amazon
Synopsis:
"

Everyone thinks they know Libby Strout, the girl once dubbed "America's Fattest Teen." But no one's taken the time to look past her weight to get to know who she really is. Following her mom's death, she's been picking up the pieces in the privacy of her home, dealing with her heartbroken father and her own grief. Now, Libby's ready: for high school, for new friends, for love, and for

every possibility life has to offer. In that moment, I know the part I want to play here at MVB High. I want to be the girl who can do anything.


Everyone thinks they know Jack Masselin, too. Yes, he's got swagger, but he's also mastered the impossible art of giving people what they want, of fitting in. What no one knows is that Jack has a newly acquired secret: he can't recognize faces. Even his own brothers are strangers to him. He's the guy who can re-engineer and rebuild anything, but he can't understand what's going on with the inner workings of his brain. So he tells himself to play it cool:

Be charming. Be hilarious. Don't get too close to anyone.


Until he meets Libby. When the two get tangled up in a cruel high school game—which lands them in group counseling and community service—Libby and Jack are both pissed, and then surprised. Because the more time they spend together, the less alone they feel.

Because sometimes when you meet someone, it changes the world, theirs and yours."
Out of the Easy by Ruth Sepetys
Publisher: Philomel Books
Number of Pages: 346
Release Date: February 12, 2013
Goodreads I Amazon
Synopsis:
"

With characters as captivating as those in her internationally bestselling novel Between Shades of Gray, Ruta Sepetys skillfully creates a rich story of secrets, lies, and the haunting reminder that decisions can shape our destiny.




It's 1950, and as the French Quarter of New Orleans simmers with secrets, seventeen-year-old Josie Moraine is silently stirring a pot of her own. Known among locals as the daughter of a brothel prostitute, Josie wants more out of life than the Big Easy has to offer. She devises a plan get out, but a mysterious death in the Quarter leaves Josie tangled in an investigation that will challenge her allegiance to her mother, her conscience, and Willie Woodley, the brusque madam on Conti Street.




Josie is caught between the dream of an elite college and a clandestine underworld. New Orleans lures her in her quest for truth, dangling temptation at every turn, and escalating to the ultimate test.




With characters as captivating as those in her internationally bestselling novel Between Shades of Gray, Ruta Sepetys skillfully creates a rich story of secrets, lies, and the haunting reminder that decisions can shape our destiny."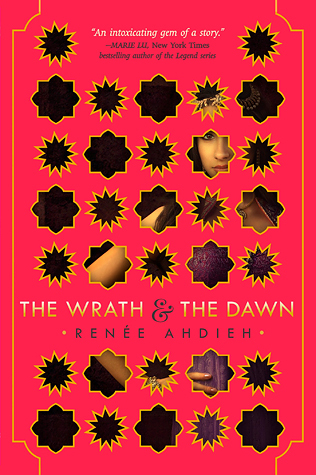 The Wrath and the Dawn by Renée Ahdieh
Publis
her:
G.P. Putnam's Sons Books for Young Readers
Number of Pages: 404
Release Date: May 12, 2015
Goodreads I Amazon
Synopsis:
"

In a land ruled by a murderous boy-king, each dawn brings heartache to a new family. Khalid, the eighteen-year-old Caliph of Khorasan, is a monster. Each night he takes a new bride only to have a silk cord wrapped around her throat come morning. When sixteen-year-old Shahrzad's dearest friend falls victim to Khalid, Shahrzad vows vengeance and volunteers to be his next bride. Shahrzad is determined not only to stay alive, but to end the caliph's reign of terror once and for all.




Night after night, Shahrzad beguiles Khalid, weaving stories that enchant, ensuring her survival, though she knows each dawn could be her last. But something she never expected begins to happen: Khalid is nothing like what she'd imagined him to be. This monster is a boy with a tormented heart. Incredibly, Shahrzad finds herself falling in love. How is this possible? It's an unforgivable betrayal. Still, Shahrzad has come to understand all is not as it seems in this palace of marble and stone. She resolves to uncover whatever secrets lurk and, despite her love, be ready to take Khalid's life as retribution for the many lives he's stolen. Can their love survive this world of stories and secrets?"
The Sky is Everywhere by Jandy Nelson
Publisher: Dial
Number of Pages: 288
Release Date: March 9, 2010
Goodreads I Amazon
Synopsis:
"

Adrift after her sister Bailey's sudden death, Lennie finds herself torn between quiet, seductive Toby—Bailey's boyfriend who shares her grief—and Joe, the new boy in town who bursts with life and musical genius. Each offers Lennie something she desperately needs... though she knows if the two of them collide her whole world will explode.




Join Lennie on this heartbreaking and hilarious journey of profound sorrow and mad love, as she makes colossal mistakes and colossal discoveries, as she traipses through band rooms and forest bedrooms and ultimately right into your heart.




As much a celebration of love as a poignant portrait of loss, Lennie's struggle to sort her own melody out of the noise around her is always honest, often uproarious, and absolutely unforgettable.

"
L
egend by Marie Lu
Publisher: Putnam Juvenile
Number of Pages: 305
Release Date: November 29, 2011
Goodreads I Amazon
Synopsis:
"

What was once the western United States is now home to the Republic, a nation perpetually at war with its neighbors. Born into an elite family in one of the Republic's wealthiest districts, fifteen-year-old June is a prodigy being groomed for success in the Republic's highest military circles. Born into the slums, fifteen-year-old Day is the country's most wanted criminal. But his motives may not be as malicious as they seem.




From very different worlds, June and Day have no reason to cross paths—until the day June's brother, Metias, is murdered and Day becomes the prime suspect. Caught in the ultimate game of cat and mouse, Day is in a race for his family's survival, while June seeks to avenge Metias's death. But in a shocking turn of events, the two uncover the truth of what has really brought them together, and the sinister lengths their country will go to keep its secrets."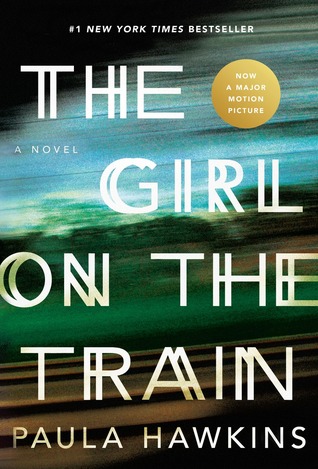 The Girl on the Train by Paula Hawkins
Publisher: Riverhead Books
Number of Pages: 323
Release Date: January 13, 2015
Goodreads I Amazon
Synopsis:
"

Rachel catches the same commuter train every morning. She knows it will wait at the same signal each time, overlooking a row of back gardens. She's even started to feel like she knows the people who live in one of the houses. 'Jess and Jason', she calls them. Their life - as she sees it - is perfect. If only Rachel could be that happy. And then she sees something shocking. It's only a minute until the train moves on, but it's enough. Now everything's changed. Now Rachel has a chance to become a part of the lives she's only watched from afar. Now they'll see; she's much more than just the girl on the train."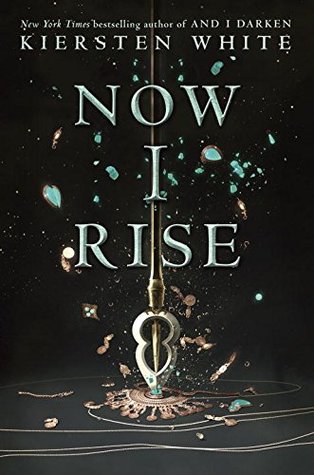 Now I Rise by Kiersten White
Publisher: Delacorte Press
Number of Pages: 471
Release Date: June 27, 2017
Goodreads I Amazon
Synopsis:
"

She has no allies. No throne. All she has is what she's always had: herself.




After failing to secure the Wallachian throne, Lada Dracul is out to punish anyone who dares to cross her blood-strewn path. Filled with a white-hot rage, she storms the countryside with her men, accompanied by her childhood friend Bogdan, terrorizing the land. But brute force isn't getting Lada what she wants. And thinking of Mehmed brings little comfort to her thorny heart. There's no time to wonder whether he still thinks about her, even loves her. She left him before he could leave her.




What Lada needs is her younger brother Radu's subtlety and skill. But Mehmed has sent him to Constantinople—and it's no diplomatic mission. Mehmed wants control of the city, and Radu has earned an unwanted place as a double-crossing spy behind enemy lines. Radu longs for his sister's fierce confidence—but for the first time in his life, he rejects her unexpected plea for help. Torn between loyalties to faith, to the Ottomans, and to Mehmed, he knows he owes Lada nothing. If she dies, he could never forgive himself—but if he fails in Constantinople, will Mehmed ever forgive him?




As nations fall around them, the Dracul siblings must decide: what will they sacrifice to fulfill their destinies? Empires will topple, thrones will be won…and souls will be lost."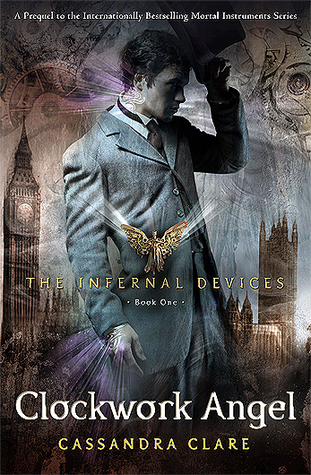 Clockwork Angel by Cassandra Clare
Publisher: Simon & Schuster
Number of Pages: 481
Release Date: August 31, 2010
Goodreads I Amazon
Synopsis:
"

In a time when Shadowhunters are barely winning the fight against the forces of darkness, one battle will change the course of history forever. Welcome to the Infernal Devices trilogy, a stunning and dangerous prequel to the

New York Times

bestselling Mortal Instruments series.




The year is 1878. Tessa Gray descends into London's dark supernatural underworld in search of her missing brother. She soon discovers that her only allies are the demon-slaying Shadowhunters—including Will and Jem, the mysterious boys she is attracted to. Soon they find themselves up against the Pandemonium Club, a secret organization of vampires, demons, warlocks, and humans. Equipped with a magical army of unstoppable clockwork creatures, the Club is out to rule the British Empire, and only Tessa and her allies can stop them."
The Hidden Oracle by Rick Riordan
Publisher: Disney Hyperion
Number of Pages: 376
Release Date: May 3, 2016
Goodreads I Amazon
Synopsis:
"

How do you punish an immortal?




By making him human.




After angering his father Zeus, the god Apollo is cast down from Olympus. Weak and disorientated, he lands in New York City as a regular teenage boy. Now, without his godly powers, the four-thousand-year-old deity must learn to survive in the modern world until he can somehow find a way to regain Zeus's favour.




But Apollo has many enemies—gods, monsters and mortals who would love to see the former Olympian permanently destroyed. Apollo needs help, and he can think of only one place to go... an enclave of modern demigods known as Camp Half-Blood."
What books do you plan on reading in 2018?