"Waiting On" Wednesday is a weekly event, hosted by
Breaking the Spine
, that spotlights
upcoming releases that we're eagerly anticipating.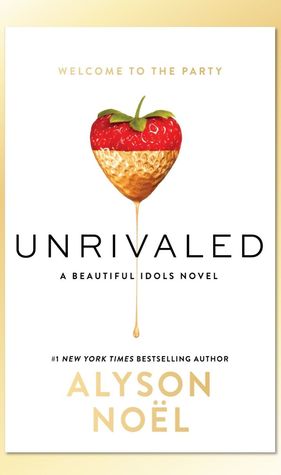 Author: Alyson Noel
Publisher: Katherine Tegen Books
Number of Pages: 432
Release Date: May 10, 2016
Synopsis:
"Everyone wants to be someone.
Layla Harrison wants to leave her beach-bum days for digs behind a reporter's desk. Aster Amirpour wants to scream at the next casting director who tells her "we need ethnic but not your kind of ethnic." Tommy Phillips dreams of buying a twelve-string guitar and using it to shred his way back into his famous absentee dad's life.
But Madison Brooks took destiny and made it her bitch a long time ago.
She's Hollywood's hottest starlet, and the things she did to become the name on everyone's lips are merely a stain on the pavement, ground beneath her Louboutin heel.
That is, until Layla, Aster, and Tommy find themselves with a VIP invite to the glamorous and gritty world of Los Angeles's nightlife and lured into a high-stakes competition where Madison Brooks is the target. Just as their hopes begin to gleam like stars through the California smog, Madison Brooks goes missing. . . . And all of their hopes are blacked out in the haze of their lies.
Unrivaled is #1 New York Times bestselling author Alyson Noël's first book in a thrilling suspense trilogy about how our most desperate dreams can become our darkest nightmares"