There are so many amazing books being released this week and there are so many other books being released other than these.
Stumbling into Love by Aurora Rose Reynolds!
Series: Fluke My Life #2
Publisher: Montlake Romance
Number of Pages: 200
Goodreads l Amazon
Synopsis:
"Mackenzie Reed has officially been stood up. Not only has she wasted two years on Mr. So Not Interested but now she doesn't even have pizza and the Mets to keep her company. Then hewalks into her life—more than six feet of rugged, hot stranger. Maybe, just for tonight, Mac can pretend to be a girl she's not. After all, she deserves a little no-strings fun…
As far as Wesley Porter is concerned, one night with Mackenzie isn't nearly enough. She's a mystery he wants to solve—if he can keep her from running for the door every time they touch. There's obviously some serious chemistry between them, so why is she fighting it?As one sexy hookup turns into another (and another), Wesley is determined to prove they were made for each other. But Mac has been hurt before, and she refuses to fall for this sexy, ridiculously perfect guy. In fact, she has every intention of fighting it…unless he can convince her otherwise."
The Hazel Wood by Melissa Albert!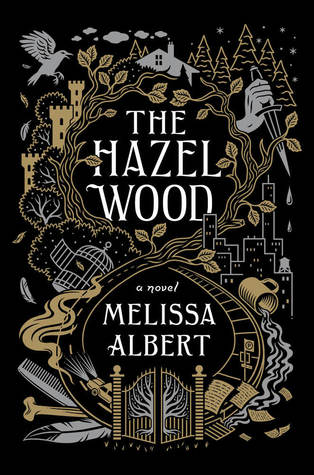 Series: The Hazel Wood #1
Publisher: Flatiron Books
Number of Pages: 368
Goodreads l Amazon
Synopsis:
"

Seventeen-year-old Alice and her mother have spent most of Alice's life on the road, always a step ahead of the uncanny bad luck biting at their heels. But when Alice's grandmother, the reclusive author of a cult-classic book of pitch-dark fairy tales, dies alone on her estate, the Hazel Wood, Alice learns how bad her luck can really get: her mother is stolen away―by a figure who claims to come from the Hinterland, the cruel supernatural world where her grandmother's stories are set. Alice's only lead is the message her mother left behind: "Stay away from the Hazel Wood."


Alice has long steered clear of her grandmother's cultish fans. But now she has no choice but to ally with classmate Ellery Finch, a Hinterland superfan who may have his own reasons for wanting to help her. To retrieve her mother, Alice must venture first to the Hazel Wood, then into the world where her grandmother's tales began―and where she might find out how her own story went so wrong.

"
Reign the Earth by A.C. Gaughen!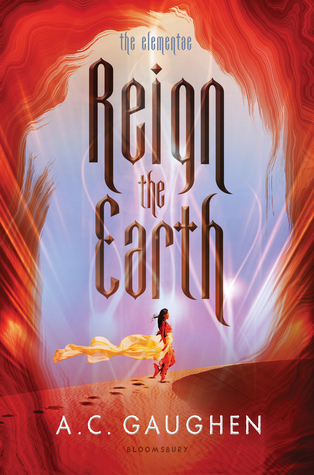 Series: The Elementae #1
Publisher: Bloomsbury
Number of Pages: 448
Goodreads l Amazon
Synopsis:
"

Shalia is a proud daughter of the desert, but after years of devastating war with the adjoining kingdom, her people are desperate for peace. Willing to trade her freedom to ensure the safety of her family, Shalia becomes Queen of the Bonelands.




But she soon learns that her husband, Calix, is motivated only by his desire to exterminate the Elementae—mystical people who can control earth, wind, air, and fire. Even more unsettling are Shalia's feelings for her husband's brother, which unleash a power over the earth she never knew she possessed—a power that could get her killed. As rumors of a rebellion against Calix spread, Shalia must choose between the last chance for peace and her own future as an Elementae."
Say You'll Remember Me by Katie McGarry!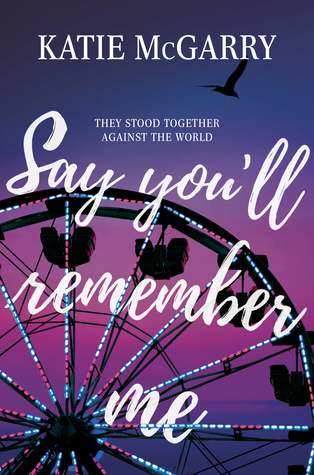 Publisher: Harlequin Teen
Number of Pages: 400
Goodreads l Amazon
Synopsis:
"

When Drix was convicted of a crime--one he didn't commit--he thought his life was over. But opportunity came with the new Second Chance Program, the governor's newest pet project to get delinquents off the streets, rehabilitated and back into society. Drix knows this is his chance to get his life back on track, even if it means being paraded in front of reporters for a while.




Elle knows she lives a life of privilege. As the governor's daughter, she can open doors with her name alone. But the expectations and pressure to be someone she isn't may be too much to handle. She wants to follow her own path, whatever that means.




When Drix and Elle meet, their connection is immediate, but so are their problems. Drix is not the type of boy Elle's parents have in mind for her, and Elle is not the kind of girl who can understand Drix's messy life.




But sometimes love can breach all barriers.




Fighting against a society that can't imagine them together, Drix and Elle must push themselves--Drix to confront the truth of the robbery, and Elle to assert her independence--and each other to finally get what they deserve."
Are you looking forward to any of these or any other new releases?