Happy New Year everyone! Hope you all had a great 2017 and have a very successful 2018.
Since I had a such a hard time to find time to read in 2017, and have an even busier course load in 2018, I am committing to a goal of 60 books this year.
For this, I have to read one book per month that came out in 2017. I made it a little more interesting and I picked books that specifically came out that month in 2017.
I will be posting this exact list on my challenges page found in my header and will be linking the reviews as I post them!
The first book I will be reading for the challenge is Caraval by Stephanie Garber which was released in January 2017.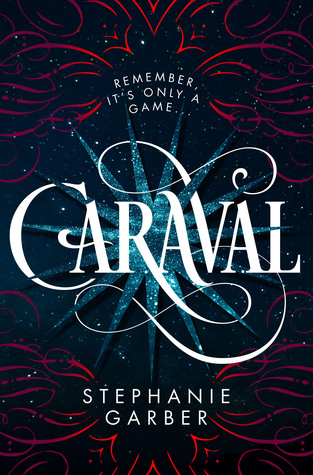 If you want to see the full list of books I will be reading, you can check them our here.
2018 Monthly Motif Reading Challenge
For this challenge, there is a new motif or theme each month and you have to read a book that fits that certain theme!
JANUARY – Diversify Your Reading


Kick the reading year off right and shake things up. Read a book with a character (or written by an author) of a race, religion, or sexual orientation other than your own.



FEBRUARY – One Word


Read a book with a one-word title.
Read a book set in a different country than your own, written by an author from another country than your own, or a book in which the characters travel.



APRIL – Read Locally


Read a book set in your country, state, town, village (or has the main character from your hometown, country, etc)



MAY- Book to Screen


Read a book that's been made into a movie or a TV show.



JUNE- Crack the Case


Mysteries, True Crime, Who Dunnit's.



JULY – Vacation Reads


Read a book you think is a perfect vacation read and tell us why.



AUGUST- Award Winners


Read a book that has won a literary award or a book written by an author who has been recognized in the bookish community.



SEPTEMBER- Don't Turn Out The Light


Cozy mystery ghost stories, paranormal creeptastic, horror novels.



OCTOBER- New or Old


Choose a new release from 2018 or a book known as a classic.



NOVEMBER- Family


Books where family dynamics play a big role in the story



DECEMBER- Wrapping It Up


Winter or holiday-themed books or books with snow, ice, etc in the title or books set in winter OR read a book with a theme from any of the months in this challenge (could be a theme you didn't do, or one you want to do again).
For January, I will be reading....Reign of the Fallen by Sarah Glenn Marsh!
This book contains someone with a sexual orientation other than my own since it contains LGBT+ character(s).
I am committing to a goal of reading 52 books this year because I think a book a week will still be difficult during certain times of the year, but I will be able to catch up during the summer and winter break.
2018 TBR Pile Challenge
The goal for this challenge is to read 12 books off your TBR list in 12 months, and I am going to force myself to read books already on my bookshelves.
My first book is going to be... The Hate U Give by Angie Thomas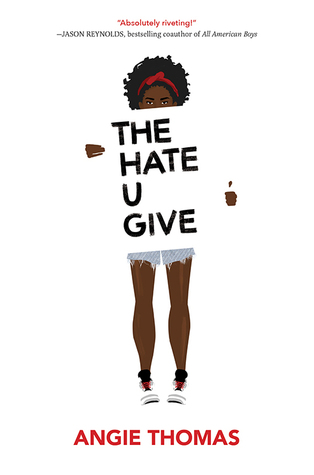 To see my full list of books for this challenge click here.
What challenges do you plan on participating in this year?