It's been wayyyy too long since I've done one of these but I'm back so it must be done! I have 3 exciting new releases this week and I can't way to share them with you!
The first is a very anticipated release by all, it's...Landline by Rainbow Rowell!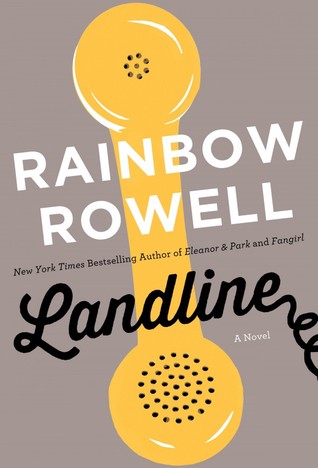 Release Date: July 8, 2014
Publisher: St. Martin's Press
Number of Pages: 308
Synopsis:
"

Georgie McCool knows her marriage is in trouble. That it's been in trouble for a long time. She still loves her husband, Neal, and Neal still loves her, deeply — but that almost seems besides the point now.




Maybe that was always besides the point.




Two days before they're supposed to visit Neal's family in Omaha for Christmas, Georgie tells Neal that she can't go. She's a TV writer, and something's come up on her show; she has to stay in Los Angeles. She knows that Neal will be upset with her — Neal is always a little upset with Georgie — but she doesn't expect to him to pack up the kids and go home without her.




When her husband and the kids leave for the airport, Georgie wonders if she's finally done it. If she's ruined everything.




That night, Georgie discovers a way to communicate with Neal in the past. It's not time travel, not exactly, but she feels like she's been given an opportunity to fix her marriage before it starts . . .




Is that what she's supposed to do?




Or would Georgie and Neal be better off if their marriage never happened?"
The cutest contemporary coming out is...Through to You by Lauren Barnholdt!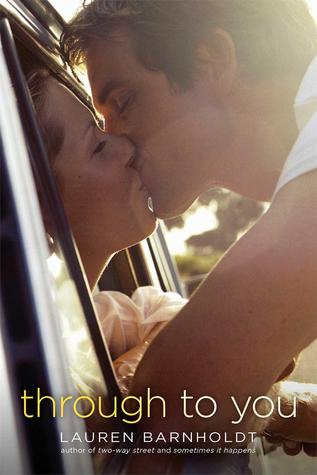 Release Date: July 8, 2014
Publisher: Simon Pulse
Number of Pages: 256
Synopsis:
"

Opposites attract—and then complicate—in this romantic, relatable novel from the author of

Two-way Street

and

Sometimes It Happens

.




It starts with a scribbled note in class:

I like your sparkle

. Harper had casually threaded a piece of blue and silver tinsel through her ponytail in honor of school spirit day. And that carefree, corny gesture is what grabs Penn Mattingly's eye. Penn—resident heartbreaker of the senior class. Reliably unreliable. Trouble with a capital "T." And okay,

smolderingly sexy

.




Harper's surprised by Penn's attention—and so is Penn. The last thing he needs is a girlfriend. Or even a friend-with-benefits. The note is not supposed to lead to anything.




Oh, but it does. They hang out. They have fun. They talk. They make out. And after a while, it seems like they just click. But Penn and Harper have very different ideas about what relationships look like, in no small part because of their very different family backgrounds. Of course they could talk about these differences—if Penn knew how to talk about feelings.




Harper and Penn understand their attraction is illogical, yet something keeps pulling them together. It's like a crazy roller coaster—exhilarating, terrifying, and amazing all at once. And neither knows how to stop the ride…"
This riveting read (that I've already read) is AH-AMAZING, it's...The Half Life of Molly Pierce by Katrina Leno.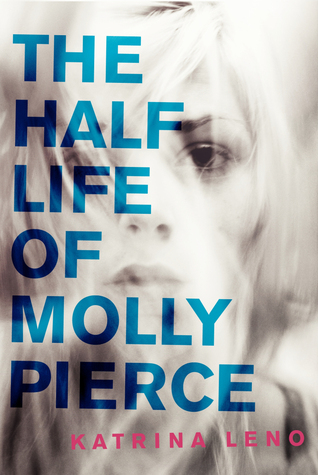 Release Date: July 8, 2014
Publisher: HarperTeen
Number of Pages: 256
Synopsis:
"

You take it for granted. Waking up. Going to school, talking to your friends. Watching a show on television or reading a book or going out to lunch.




You take for granted going to sleep at night, getting up the next day, and remembering everything that happened to you before you closed your eyes.




You live and you remember.




Me, I live and I forget.




But now—now I am remembering.




For all of her seventeen years, Molly feels like she's missed bits and pieces of her life. Now, she's figuring out why. Now, she's remembering her own secrets. And in doing so, Molly uncovers the separate life she seems to have led…and the love that she can't let go."
What new releases are you excited for?