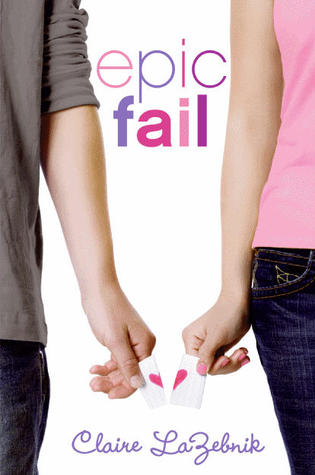 Author: Claire LaZebnik
"

At Coral Tree Prep in Los Angeles, who your parents are can make or break you. Case in point:


- As the son of Hollywood royalty, Derek Edwards is pretty much prince of the school--not that he deigns to acknowledge many of his loyal subjects.

- As the daughter of the new principal, Elise Benton isn't exactly on everyone's must-sit-next-to-at-lunch list.




When Elise's beautiful sister catches the eye of the prince's best friend, Elise gets to spend a lot of time with Derek, making her the envy of every girl on campus. Except she refuses to fall for any of his rare smiles and instead warms up to his enemy, the surprisingly charming social outcast Webster Grant. But in this hilarious tale of fitting in and flirting, not all snubs are undeserved, not all celebrity brats are bratty, and pride and prejudice can get in the way of true love for only so long.

"
This book has been on my TBR list for almost 5 years and it has been sitting on my shelf for almost that long. But, when we were cleaning out our shelves we decided that we were going to donate this book, so I started reading it before it was gone. I liked the book overall but not enough to keep it on my shelves.
The plot was kind of cliche and typical. I expected that going into the book, but that didn't mean that I particularly liked it. I was in the mood for a cliche, so on a regular day I probably would have liked this book even less. Though most of what I didn't enjoy had to do with the characters.
What was it with Elise's sister Layla? I actually hated her. I wanted to enter the book and punch her in the face about 5 times. She was probably the most annoying character I have ever read about which is saying a lot. And she wasn't even a main character! Not that I particularly liked any of them either. Derek was a grade A moron and so was Webster. Elise's sister was okay, but other than that I was basically skimming to finish the book.
Overall, I wouldn't really recommend this book. If you're looking for a cliche find another one. This one's not worth it. This review makes the book sound really bad, but I just think it was too average so not worth the time.
Rating: 3 out of 5 stars!