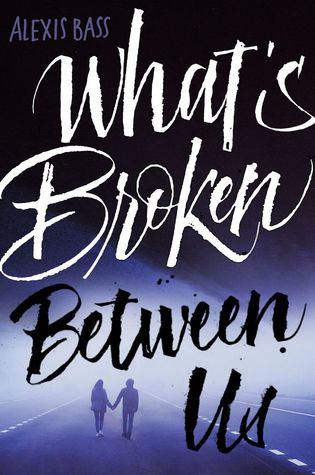 Author: Alexis Bass
Number of Pages: 241
Publisher: HarperCollins
Synopsis:
"

Alexis Bass's heartbreakingly beautiful second novel is a tale of love, loss, and learning to forgive, perfect for fans of Gayle Forman and of Robyn Schneider's

The Beginning of Everything.


A year and a half ago, Amanda Tart's brother got behind the wheel drunk and killed his best friend. Today, he's coming home from prison.




Amanda's been the one living with the fallout, made worse by her brother's recent unapologetic TV interview. People think he's a monster. Still, she loves him. It's her dark secret, until she starts getting close to Henry again--whose sister is paralyzed from the accident.




A year and a half ago, her brother destroyed his life. Now Amanda has to decide if she'll let his choice destroy hers."
I have mixed feelings about this book so there are a lot of things I liked about it, but at the same time a lot of things I didn't.
This is a beautifully written novel with the realities of a life after prison. It shows not only the difficulties the family must endure, but the entire society as well. Everyone had a different reaction when they saw Jonathan, Amanda's brother, and it was very interesting to see the relationships he grew in and out of as a result.
I was not too fond of the characters because they all seemed overdone. I understand that the entire experience would have been very emotional, but some of the things the characters did seemed really unreasonable.
Personally, if I don't like the characters I won't enjoy the plot as much, but I don't think that held true with this book. Amanda was my least favorite character, and I was still interested by her reactions to the events around his, at least those concerning Jonathan.
Even though the book was short, the author

did an amazing job of bringing the to life by adding all the ups and downs of life without being overly dramatic. There were so many parts at which the story could have ended with a happily ever after, but the author was able to create a book where all the possible endings were put down by the realities of life. And when the end truly came the reader was left with an understanding but a craving for more.
I would recommend this book for anyone looking for a short, contemporary book with a realistic plot. It'll keep you on your toes without knocking you off into the fantasy of happily ever afters.
Rating: 3 out of 5 stars!