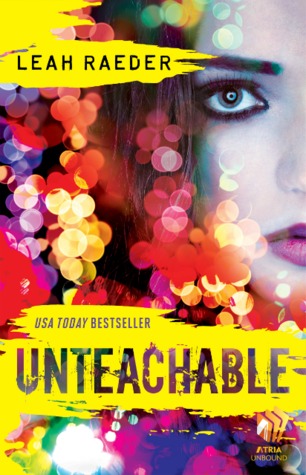 Author: Leah Raeder
Publisher: Atria
Number of Pages: 320
Synopsis:
"

Maise O'Malley just turned eighteen, but she's felt like a grown-up her entire life. The summer before senior year, she has plans: get into a great film school, convince her mom to go into rehab, and absolutely do not, under any circumstances, screw up her own future.




But life has a way of throwing her plans into free-fall.




When Maise meets Evan at a carnival one night, their chemistry is immediate, intense, and short-lived. Which is exactly how she likes it: no strings. But afterward, she can't get Evan out of her head. He's taught her that a hookup can be something more. It can be an unexpected connection with someone who truly understands her. Someone who sees beyond her bravado to the scared but strong girl inside.




That someone turns out to be her new film class teacher, Mr. Evan Wilke.




Maise and Evan resolve to keep their hands off each other, but the attraction is too much to bear. Together, they're real and genuine; apart, they're just actors playing their parts for everyone else. And their masks are slipping. People start to notice. Rumors fly. When the truth comes to light in a shocking way, they may learn they were just playing parts for each other, too.




Smart, sexy, and provocative, Unteachable is about what happens when a love story goes off-script."
So I didn't read the synopsis before requesting this book on Netgalley and I did not expect this. I am someone who steers clear of any books with student-teacher relationship, and so I really didn't like this book at all. I just felt so detached from the book and the characters. To really enjoy a book I feel like you have to be able to relate to a character or be able to imagine yourself in their shoes, and I just couldn't do that.
Leah Raeder writes about topics that are not written as often as your typical sweet romance novels or sweet girls tames the bad-boy romances. She writes books that are different and I applaud her for that, but this was just one book that I felt entirely too uncomfortable reading. The writing style was amazing, Raeder is no newbie when it comes to writing novels, so if you are okay with reading about student-teacher relationships I would recommend taking a look at Unteachable.
I didn't want to give this book a bad review because the writing is good, the character development is excellent, but the concept of the book was just not appealing to me. If Maise and Evan were simply people who had a random hookup and ran into each other at a later time I would have been totally fine with it, that is why I am giving the book 3 out of 5 stars.
Rating: 3 out of 5 stars
*A copy of this book was provided by the publisher and Netgalley for an honest review.
Author: Elizabeth Reyes
Publisher: Self-Published
Number of Pages: 327
Synopsis:
"

Having made it to the major leagues, AJ

"Rage"

Romero is determined to shake the stigma his temper has earned him over the years. He's finally managed a shaky hold of that elusive self-control.


Until he meets them . . .


Without warning, his coach and mentor's brilliantly gifted granddaughter Clair and her equally amazing mother Addison Lara blow into AJ's life. The harder he falls for Addison, the closer and more attached he becomes to Clair.




Having fallen so fast and hard, he agrees to respect the understandably protective single mother's wish to forever keep the identity of Clair's absent father unknown to everyone—including AJ.




But when the ugly truth about Clair's dad begins to surface, the fire in AJ's fiercely possessive heart is lit. As more of the troubling reality comes to light, his

zero tolerance

for secrets and dishonesty put his temper—and his love for Addison—to the ultimate test.


Self-control has never felt so impossible."
Elizabeth Reyes is one of my favorite authors and she is one of my few "one-click" authors. Rage only disappointed in one way and that was the fact that it wasn't a story about Brandon and Regina :P .
AJ "Rage" Romero is absolutely adorable. I know that isn't a word that many would use to describe him but his relationship with Clair is exactly that, adore. That relationship makes him adorable. While he does have a temper he is mostly a caring guy who only wants the people he cares about to be happy.
Addison is such a great mother, she's a bit overprotective of Clair as most readers would have noticed but its a good kind of protectiveness. Her chemistry with AJ was mindblowing, they had this connection from the very beginning. She was a bit disappointing compared to some of the other heroines that Reyes has written. As smart as she is, she definitely needed to think through some of the decisions she made towards the end of the book.
As much I loved the relationship portion of the book, the aspect that really made me love this book was Clair. She reminded me so much of my younger-self (the baseball fanatic, not the smart part) I loved baseball. I was a diehard Yankees fan who worshiped Derek Jeter. Clair is such a ball of light and I like her more than Addy (sorry!).
I really recommend reading Elizabeth Reyes's books. They will definitely make you feel all fuzzy inside. I always pick up her books when I'm feeling down and they are always a quick pick me up.
Rating: 4 out of 5 stars!
*A copy of this book was provided by the author for an honest review.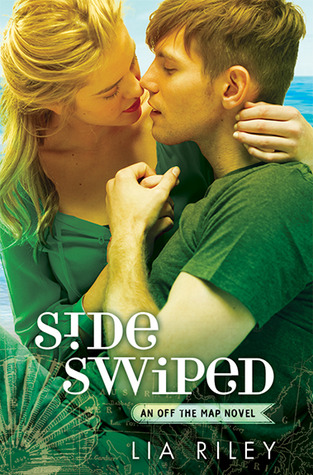 Author: Lia Riley
Publisher: Grand Central/Forever
Number of Pages: 384
Synopsis:
"

It was only meant to last the summer . . .




Talia Stolfi has seen more than her share of loss in her twenty-one years. But then fate brought her Bran Lockhart, and her dark world was suddenly and spectacularly illuminated. So if being with Bran means leaving her colorless NorCal life for rugged and wild Australia, then that's what she'll do. But as much as Talia longs to give herself over completely to a new beginning, the fears of her past are still lurking in the shadows.




Bran Lockhart knows that living without the beautiful girl who stole his heart will be torment, so he'll take whatever time with her he can. But even though she has packed up her life in California and is back in his arms for the time being, she can't stay forever. And the remaining time they have together is ticking by way too fast. Though fate seems determined to tear them apart, they won't give up without a fight—because while time may have limits, their love is infinite . . .

"
So...when I was going through the books that I read this year and was supposed to review I thought I had already reviewed this. Somehow I reviewed the first book and the third book in the series but I didn't review the second book...I don't know how that happened but it did and now I'm simply confused between what happened in the second book and the third.
I will say that overall, I do remember loving this book. Bran and Talia have this amazing relationship and it does have a little more than the average number of bumps in their road. The entire series is beautifully written and the characters are amazing.
I definitely recommend reading this series. If you guys want to read a more in-depth review of Bran and Talia's relationship then click here for the review of book 1, Upside Down.
Rating: 4 out of 5 stars!
*A copy of this book was provided by the publisher and Netgalley for an honest review.