Author: Elizabeth Reyes
Series: Boyle Heights #2
Publisher: Self-Published
"She holds the power to tame theBeast . . .
or unleash him if he lets her in.
This close to turning his life around and just months away from the end of his probation, all Leo has to do is keep his inner demons in check.
But the Beast within is about to be reawakened.
One interview was all it was supposed to be. An interview with the daunting felon in the work-release program that leaves Allison breathless with anticipation for their next encounter.
Despite the risks of becoming involved, neither is able to fight the inexplicable draw they're feeling.
Life keeps throwing them back together until the fateful night they stop fighting the inevitable and give into their desires. Suddenly, Leo has even more to look forward to in his new life.
Until his violent past catches up to him.
With the stakes infinitely higher now that Allison may also be at risk, the dormant Beast deep inside Leo threatens to unleash, ruining all the progress he's made—worst of all any future with Allison."
Beast was another great novel by Elizabeth Reyes in the spinoff series to 5th Street. I loved being able to see all the 5th Street boys and seeing Lila and Sonny.
As much as I loved Ali in the novel, Beast was the real star for me. We always see the worst in people, and if we heard about someone like Leo who had been in prison, many of us would write him off as a bad guy. Ali was different and it was a refreshing trait compared to her sister Lila, who only saw the fact that he was an ex-con. I especially loved the fact that Ali was a journalist--I was newspaper obsessed in high school. (I was an editor by sophomore year and then was editor-in-chief senior year). I just loved seeing Ali's passion for journalism and uncovering the truth.
Beast's and Ali's chemistry in this novel is off the charts. I loved Lila's fire in her personality but it never really translated completely into her relationship with Sonny. Ali and Beast just have this..explosion of emotions. I felt like I was on fire while reading and definitely had moments when I had to take breaks.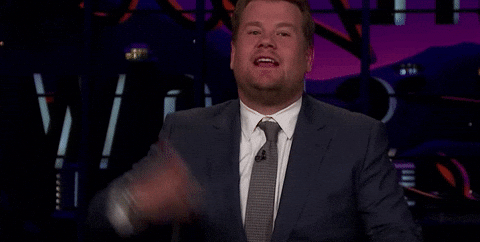 (Actual image of me while reading this book.)
The plot line was also somewhat different from other Elizabeth Reyes books. She had Ali is a much more vulnerable situation than any of her other female protagonists. I almost wish that it had actually happened. I know it sounds bad, but far too often it just happens that the male protagonist busts in before anything can actually happen and it's just not realistic. It would have been interesting to see how it all played out, but I also know that Reyes doesn't like too much sadness in her novels.
This was definitely one of her more memorable novels and it is already been one that I've reread (twice!).
Rating: 4 out of 5 stars!
*A copy of this novel was provided by the author for an honest review!