There are so many fabulous books coming out in February and this week is no exception. As usual, these aren't all the books being be released this week because this post would be incredibly long, so I've included the ones that I am most excited about. All of these books are releasing on Tuesday, February 6, 2018!
Fade to Us by Julia Day!
Publisher: Wednesday Books
Number of Pages: 320
Goodreads | Amazon
Synopsis:
"Fade To Us is a story about found families, the bond of sisterhood, and the agony and awe of first love.


Brooke's summer is going to be EPIC--having fun with her friends and a job that lets her buy a car. Then her new stepfather announces his daughter is moving in. Brooke has always longed for a sibling, so she's excited about spending more time with her stepsister. But she worries, too. Natalie has Asperger's--and Brooke's not sure how to be the big sister that Natalie needs.




After Natalie joins a musical theater program, Brooke sacrifices her job to volunteer for the backstage crew. She's mostly there for Natalie, but Brooke soon discovers how much she enjoys being part of the show. Especially sweet is the chance to work closely with charming and fascinating Micah--the production's stage manager. If only he wasn't Natalie's mentor…




When summer comes to an end, will Brooke finally have the family she so desperately wants–and the love she's only dreamed about?

"
The Belles by Dhonielle Clayton!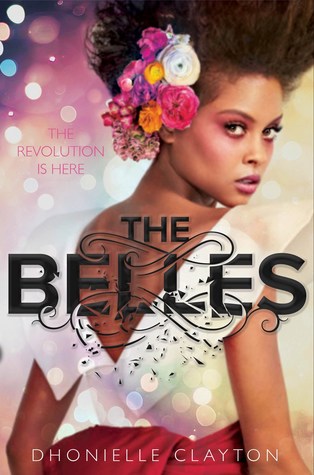 Series: The Belles #1
Publisher: Disney-Hyperion
Number of Pages: 448
Goodreads | Amazon
Synopsis:
"

Camellia Beauregard is a Belle. In the opulent world of Orléans, Belles are revered, for they control Beauty, and Beauty is a commodity coveted above all else. In Orléans, the people are born gray, they are born damned, and only with the help of a Belle and her talents can they transform and be made beautiful.




But it's not enough for Camellia to be just a Belle. She wants to be the favorite—the Belle chosen by the Queen of Orléans to live in the royal palace, to tend to the royal family and their court, to be recognized as the most talented Belle in the land. But once Camellia and her Belle sisters arrive at court, it becomes clear that being the favorite is not everything she always dreamed it would be. Behind the gilded palace walls live dark secrets, and Camellia soon learns that the very essence of her existence is a lie—that her powers are far greater, and could be more dangerous, than she ever imagined. And when the queen asks Camellia to risk her own life and help the ailing princess by using Belle powers in unintended ways, Camellia now faces an impossible decision.




With the future of Orléans and its people at stake, Camellia must decide—save herself and her sisters and the way of the Belles—or resuscitate the princess, risk her own life, and change the ways of her world forever."
The Queen's Rising by Rebecca Ross!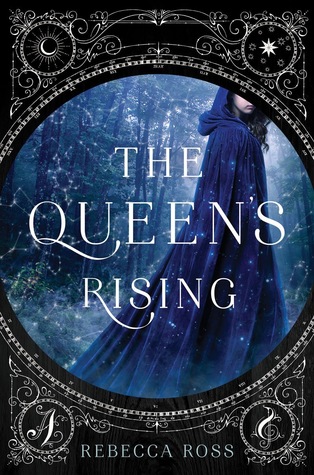 Series: Untitled Trilogy #1
Publisher: HarperTeen
Number of Pages: 464
Goodreads | Amazon
Synopsis:
"

When her seventeenth summer solstice arrives, Brienna desires only two things: to master her passion and to be chosen by a patron.




Growing up in the southern Kingdom of Valenia at the renowned Magnalia House should have prepared her for such a life. While some are born with an innate talent for one of the five passions—art, music, dramatics, wit, and knowledge—Brienna struggled to find hers until she belatedly chose to study knowledge. However, despite all her preparations, Brienna's greatest fear comes true—the solstice does not go according to plan and she is left without a patron.




Months later, her life takes an unexpected turn when a disgraced lord offers her patronage. Suspicious of his intent, and with no other choices, she accepts. But there is much more to his story, and Brienna soon discovers that he has sought her out for his own vengeful gain. For there is a dangerous plot being planned to overthrow the king of Maevana—the archrival kingdom of Valenia—and restore the rightful queen, and her magic, to the northern throne. And others are involved—some closer to Brienna than she realizes.




With war brewing between the two lands, Brienna must choose whose side she will remain loyal to—passion or blood. Because a queen is destined to rise and lead the battle to reclaim the crown. The ultimate decision Brienna must determine is: Who will be that queen?"
One of my most anticipated releases of the week...Broken Beautiful Hearts by Kami Garcia!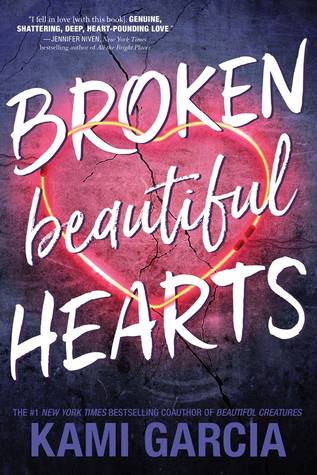 Publisher: Imprint
Number of Pages: 416
Goodreads | Amazon
Synopsis:
"

Before, Peyton was a star soccer player with the perfect boyfriend, Reed. Now, she has a torn knee ligament, a scholarship on the line, and a shattered sense of self. No one believes Reed pushed her, causing her injury, and Peyton just wants to leave the trauma behind. Living with her uncle and twin cousins in their small, football-obsessed town seems like a great escape plan.




There, Peyton meets Owen—high school classmate and local MMA fighter. Though Owen is charming and gentle, Peyton is determined to repress her growing attraction. But when her old and new life collide, Peyton must reclaim the truth of her past in order to save her future."
My other most anticipated release of the week is American Panda by Gloria Chao!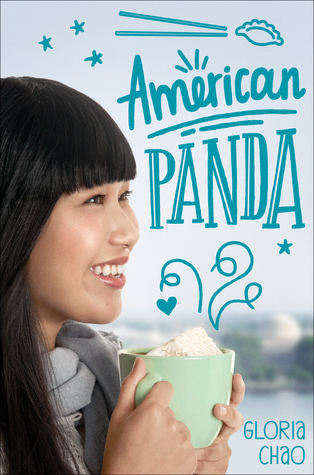 Publisher: Simon Pulse
Number of Pages: 320
Goodreads | Amazon
Synopsis:
"

At seventeen, Mei should be in high school, but skipping fourth grade was part of her parents' master plan. Now a freshman at MIT, she is on track to fulfill the rest of this predetermined future: become a doctor, marry a preapproved Taiwanese Ivy Leaguer, produce a litter of babies.




With everything her parents have sacrificed to make her cushy life a reality, Mei can't bring herself to tell them the truth--that she (1) hates germs, (2) falls asleep in biology lectures, and (3) has a crush on her classmate Darren Takahashi, who is decidedly

not

Taiwanese.




But when Mei reconnects with her brother, Xing, who is estranged from the family for dating the wrong woman, Mei starts to wonder if all the secrets are truly worth it. Can she find a way to be herself, whoever that is, before her web of lies unravels?"
The Apocalypse of Elena Mendoza by Shaun David Hutchinson!
Publisher: Simon Pulse
Number of Pages: 448
Goodreads | Amazon
Synopsis:
"

Sixteen-year-old Elena Mendoza is the product of a virgin birth.




This can be scientifically explained (it's called parthenogenesis), but what can't be explained is how Elena is able to heal Freddie, the girl she's had a crush on for years, from a gunshot wound in a Starbucks parking lot. Or why the boy who shot Freddie, David Combs, disappeared from the same parking lot minutes later after getting sucked up into the clouds. What also can't be explained are the talking girl on the front of a tampon box, or the reasons that David Combs shot Freddie in the first place.




As more unbelievable things occur, and Elena continues to perform miracles, the only remaining explanation is the least logical of all—that the world is actually coming to an end, and Elena is possibly the only one who can do something about it."
Your One & Only by Adrianne Finlay!
Publisher: HMH Books for Young Readers
Number of Pages: 320
Goodreads | Amazon
Synopsis:
"

Jack is a walking fossil. The only human among a sea of clones. It's been hundreds of years since humanity died off in the slow plague, leaving the clones behind to carry on human existence. Over time they've perfected their genes, moving further away from the imperfections of humanity. But if they really are perfect, why did they create Jack?




While Jack longs for acceptance, Althea-310 struggles with the feeling that she's different from her sisters. Her fascination with Jack doesn't help. As Althea and Jack's connection grows stronger, so does the threat to their lives. What will happen if they do the unthinkable and fall in love?"
This release is more of an adult read but it's...Next Year in Havana by Chanel Cleeton!
Publisher: Berkley Books
Number of Pages: 336
Goodreads | Amazon
Synopsis:
"

After the death of her beloved grandmother, a Cuban-American woman travels to Havana, where she discovers the roots of her identity--and unearths a family secret hidden since the revolution...




Havana, 1958. The daughter of a sugar baron, nineteen-year-old Elisa Perez is part of Cuba's high society, where she is largely sheltered from the country's growing political unrest--until she embarks on a clandestine affair with a passionate revolutionary...




Miami, 2017. Freelance writer Marisol Ferrera grew up hearing romantic stories of Cuba from her late grandmother Elisa, who was forced to flee with her family during the revolution. Elisa's last wish was for Marisol to scatter her ashes in the country of her birth.




Arriving in Havana, Marisol comes face-to-face with the contrast of Cuba's tropical, timeless beauty and its perilous political climate. When more family history comes to light and Marisol finds herself attracted to a man with secrets of his own, she'll need the lessons of her grandmother's past to help her understand the true meaning of courage."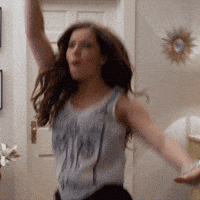 What new releases are you excited for?