Let's face it, we all have those book boyfriends who have just ruined us for all in-real-life guys. I sometimes fear that I will end up alone due to the high standards that have now been set due to these men. I read some of these books when I was 12 and yet I'm still obsessing over them and probably always will.
10. Jared Trent from Bully by Penelope Douglas
Sure, at first the relationship seemed really unhealthy, but after seeing how much Jared really cared for Tate and how protective he was with her, who wouldn't fall in love with this guy?
9. Ian O'Shea from The Host by Stephanie Meyer
Seeing how charismatic Ian really was with accepting Wanda and loving her. We all just want someone who will look past our differences and imperfections and Ian is the epitome of that guy in my mind.
8. Wes Silver from Until July by Aurora Rose Reynolds
So I'm kind of obsessed with biker boys (Charlie Hunnam in Sons of Anarchy is my life right now) and Wes Silver is the epitome of badass biker boy. He is of the scary-hot type who has a soft side for animals and is extremely protective of the people he cares about. If you can't love him, who can you love?
7. Patch Cipriano from Hush, Hush by Becca Fitzpatrick
Patch is the definition of a bad boy- through and through. He's such a lovable character, even though at the same times he's not. I feel like for a lot of us, he was one of our first book boyfriends!
6. Daemon Black from Obsidian by Jennifer L. Armentrout
*Sigh* What to say about Daemon? He is the ultimate hot guy next door. He is such a humorous, caring individual who is still SO HOT. The cover model, Pepe Toth, is exactly who I see as Daemon and who doesn't want a sexy, alien, ball of light boyfriend?
5. Fang from Maximum Ride by James Patterson
Fang is one of my favorite broody fictional crushes. I'm actually not all that big on the extremely broody, wears-all-black-all-the-time type, but on Fang it just seems natural rather than a show or personality choice. It's who he was meant to be. He's also cares about the others around him while still allowing them to make their own decisions, not super posessive or protective like the rest of my book boyfriends.
4. Jace Herondale from The Mortal Instruments by Cassandra Clare
3. Maxon Schreave from The Selection by Kiera Cass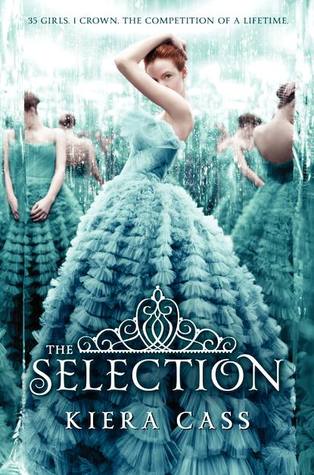 Ok, this one is just obvious. It's Maxon Schreave! The prince! Who happens to be extremely down to Earth and genuinely cares about protecting his people and saving his country. He also cares about all the contestants--no matter whether he loves them or not.
2. Cage York from While it Lasts by Abbi Glines
Cage York is the player who we all dream will fall in love with us. He's a baseball player who has no intention of falling in love but ends up being so fiercely protective of Eva. His charisma and character also lead to show that he is someone who cares and tries to be a good person. He's just hard not to fall in love with.
1. Cade Walker from Resisting Temptation by KC Lynn
Cade is the ultimate protector. He's the alpha that we all want. He loves Faith, Ruthie, and Christopher unconditionally and would do anything to protect them. He truly is a man of honor <3.
I know that all my choices were the alpha, fiercely protective type but that's who I genuinely love.
Honestly, I'll take them all for my birthday.
This post was also inspired by a post over at HerCampus and some of my characters match theirs exactly. It couldn't be helped, so go check out who made their list but didn't make mine!


Who are some of your favorite male book characters?