"Waiting On" Wednesday is a weekly event, hosted by
Breaking the Spine
, that spotlights
upcoming releases that we're eagerly anticipating.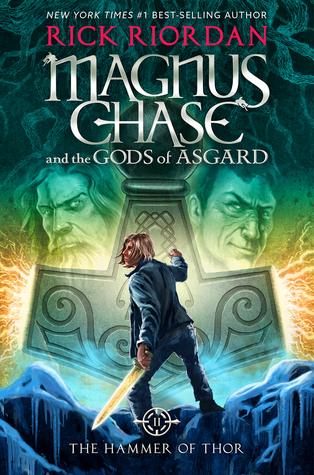 Author: Rick Riordan
Series: Magnus Chase and the Gods of Asgard #2
Publisher: Disney Hyperion Books
Release Date: October 4, 2016
Goodreads I Amazon
Synopsis:
"

Thor's hammer is missing again. The thunder god has a disturbing habit of misplacing his weapon--the mightiest force in the Nine Worlds. But this time the hammer isn't just lost, it has fallen into enemy hands. If Magnus Chase and his friends can't retrieve the hammer quickly, the mortal worlds will be defenseless against an onslaught of giants. Ragnarok will begin. The Nine Worlds will burn. Unfortunately, the only person who can broker a deal for the hammer's return is the gods' worst enemy, Loki--and the price he wants is very high.

"
I love all Rick Riordan books, and I can't wait for his next book. This series doesn't seem like it is going to be as good as the Percy Jackson series, but I'm learning a lot from it and I can't wait.