So get ready to face all the GIF's because....

LITTLE BOOKWORM REVIEWS IS ONE YEAR OLD TODAY!!
Bring out the champagne!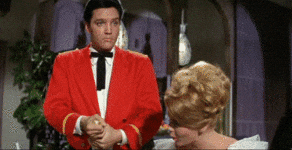 I just have to say how thankful I am to all of you for sticking by my side for all those times I didn't post for weeks or just posted too much...
So here's some of the stats of this blog:
Followers
Top 3 Posts
Pageviews by Countries
Country Pageviews
You guys don't understand how much happiness this blog has brought me. It has allowed me to meet authors for the first time, find new books that have become my favorites, and just meet so many new people. I have so many new blogger and author friends. I really am grateful for all of you and all the joy you have brought me.
So you guys probably reading all this sappiness just so you can get to the giveaway and my giveaway isn't huge so don't get mad at me. I will be doing another giveaway as soon as I hit 100 Bloglovin' followers so click that "Follow" button.
So the giveaway for you amazing people:
There will be one winner who can decide to either pick one of the following books/ARCs or a swag pack filled with buttons, bookmarks
(some signed)
etc.
Winner will be able to pick one of the following books:
The Mirrored Shard by Caitlin Kittredge (ARC)

The Sweetest Dark by Shana Abe (ARC)

September Girls by Bennett Madison (ARC)

Wasteland by Susan Kim (ARC)

Wicked by Gregory MaGuire

Pushing the Limits by Katie McGarry

-

This is a Hardcover that is used. Still in mostly good condition. The corners are a bit bent up. It also has no dust jacket but the cover is on the book itself. Here's a picture:
OR
The winner can decide to receive that contains swag from Kate Karyus Quinn, Marissa Meyer, Kate Brian, a pin from Neil Gaiman and more!
The giveaway is US only. I'm really sorry international folk! Shipping is really expensive but I'm always having giveaways for e-books.
a Rafflecopter giveaway
Also I'm gunna share this GIF because I love it so much: