Hi everyone! Hope all of your are happy and healthy. I just finished my last day of classes for my junior year of high school and Harleen just finished her last day of sophomore year. We are so excited! We each only have about 3 or 4 exams and then it is on for the real fun.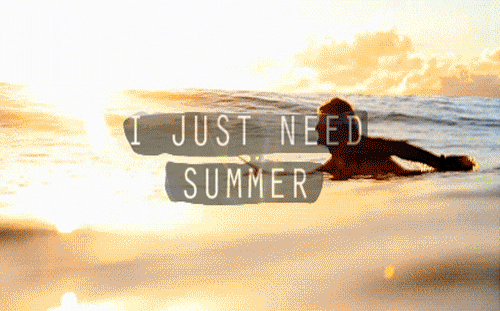 Just like two summers ago I managed to post something every day, sometimes twice a day. That is my goal for this summer, not posting twice a day (only when I have to) but posting once a day and scheduling the rest for sometime during the school year.
So what is my schedule/goals for the next couple of months?
June:
13: Take my ACT exam for college
16-23: FINISH THE REGENTS/ FINAL EXAMS
24-26: Grad parties and crying with all the friends who are going off to college
27: Packing for vacation
28-July 4: VACATION
July:
1-4: VACATION
Rest of the month: Have fun reading and blogging :D
*Throughout the month: work and go to internships
August:
1: Start college applications *cries*
Rest of the month: Cry and finish internships
September:
7: Start senior year of high school
That is basically the rough schedule for now. Harleen and I are already planning some fun blog posts and review to post while we are on vacation with our family (Let us know if you want a blog post on it!) and for the rest of the summer. We have a lot more time to spend on the blog so we want to create some fun content. Maybe even a video or two?
I already have some non-bookish blog posts started as well as some reviews and book discussions.
Let me know if you want to see a bookshelf tour (video or regular post) or whatever else. I'm thinking of some regular lifestyle stuff like movies, TV, YouTube, fashion etc. Let me know what you would like and I might choose to do one!
I hope you guys have an amazing summer and I am looking forward to getting back to blogging :D