May is a month full of amazing releases! I want to buy them all but sadly I can't... :(
Never the less, this week I have 8 different books that I am highly anticipating.
I've already pre-ordered this first book because LOVE, it is...The One by Kiera Cass!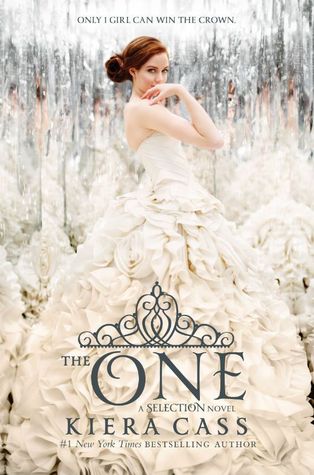 Release Date: May 6, 2014
Publisher: HarperTeen
Number of Pages: 336
Synopsis:
"

The Selection changed the lives of thirty-five girls forever. And now, the time has come for one winner to be chosen.




America never dreamed she would find herself anywhere close to the crown—or to Prince Maxon's heart. But as the competition approaches its end and the threats outside the palace walls grow more vicious, America realizes just how much she stands to lose—and how hard she'll have to fight for the future she wants.




From the very first page of The Selection, this #1 New York Times bestselling series has captured readers' hearts and swept them away on a captivating journey... Now, in The One, Kiera Cass delivers a satisfying and unforgettable conclusion that will keep readers sighing over this electrifying fairy-tale long after the final page is turned."
Next we have a book by a favorite author of mine, it is...Royally Lost by Angie Stanton!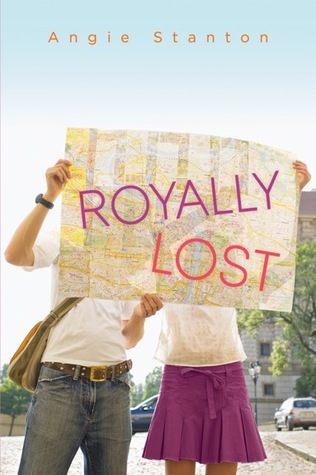 Release Date: May 6, 2014
Publisher: Harper Collins
Number of Pages: 336
Synopsis:
"

Dragged on a family trip to Europe's ancient cities, Becca wants nothing more than to go home. Trapped with her emotionally distant father, over-eager stepmother, and a brother who only wants to hook up with European hotties, Becca is miserable. That is until she meets Nikolai, a guy as mysterious as he is handsome. And she unknowingly finds herself with a runaway prince.




Nikolai has everything a guy could ask for-he's crown prince, heir to the throne, and girls adore him. But the one thing he doesn't have...is freedom. Staging a coup, he flees his kingdom and goes undercover on his own European tour.




When Nikolai and Becca meet, it's their differences that draw them together. Sparks fly as they share a whirlwind of adventures, all the while dodging his royal guard. But Becca's family vacation ends in a matter of days. Will Nikolai and Becca be forced to say goodbye forever, will his destiny catch up to him, or will they change history forever?"
Easy blew our minds and here comes more, it's...Breakable by Tammara Webber!!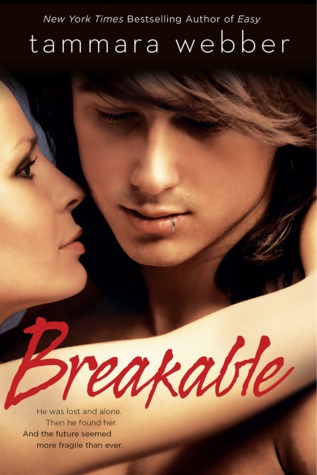 Release Date: May 6, 2014
Publisher: Penguin Berkley
Number of Pages: 368
Synopsis:
"

He was lost and alone. Then he found her.

And the future seemed more fragile than ever.




As a child,

Landon Lucas Maxfield

believed his life was perfect and looked forward to a future filled with promise — until tragedy tore his family apart and made him doubt everything he ever believed.




All he wanted was to leave the past behind. When he met

Jacqueline Wallace

, his desire to be everything she needed came so easy…




As easy as it could be for a man who learned that the soul is breakable and that everything you hoped for could be ripped away in a heartbeat."
First came zombies and now it's Dystopian her newest releases is...After the End by Amy Plum!!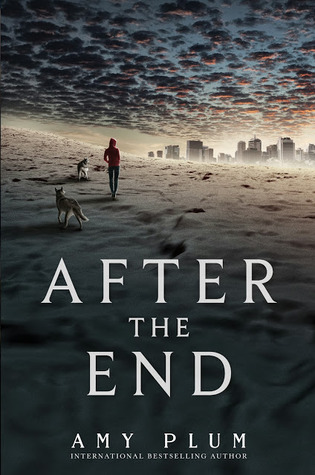 Release Date: May 6, 2014
Publisher: HarperTeen
Number of Pages: 352
Synopsis:
"

She's searching for answers to her past. They're hunting her to save their future.




World War III has left the world ravaged by nuclear radiation. A lucky few escaped to the Alaskan wilderness. They've survived for the last thirty years by living off the land, being one with nature, and hiding from whoever else might still be out there.




At least, this is what Juneau has been told her entire life.




When Juneau returns from a hunting trip to discover that everyone in her clan has vanished, she sets off to find them. Leaving the boundaries of their land for the very first time, she learns something horrifying: There never was a war. Cities were never destroyed. The world is intact. Everything was a lie.




Now Juneau is adrift in a modern-day world she never knew existed. But while she's trying to find a way to rescue her friends and family, someone else is looking for her. Someone who knows the extraordinary truth about the secrets of her past."
The cover on this book is gorgeous, it's...The Falconer by Elizabeth May!!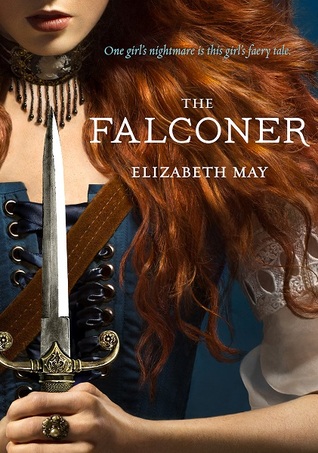 Release Date: May 6, 2014
Publisher: Chronicle Books
Number of Pages: 336
Synopsis:
"Heiress. Debutant. Murderer. A new generation of heroines has arrived.


Edinburgh, Scotland, 1844




Lady Aileana Kameron, the only daughter of the Marquess of Douglas, was destined for a life carefully planned around Edinburgh's social events – right up until a faery killed her mother.




Now it's the 1844 winter season and Aileana slaughters faeries in secret, in between the endless round of parties, tea and balls. Armed with modified percussion pistols and explosives, she sheds her aristocratic facade every night to go hunting. She's determined to track down the faery who murdered her mother, and to destroy any who prey on humans in the city's many dark alleyways.




But the balance between high society and her private war is a delicate one, and as the fae infiltrate the ballroom and Aileana's father returns home, she has decisions to make. How much is she willing to lose – and just how far will Aileana go for revenge?"
An amazing summer read, I'm looking forward to...Since You've Been Gone by Morgan Matson!!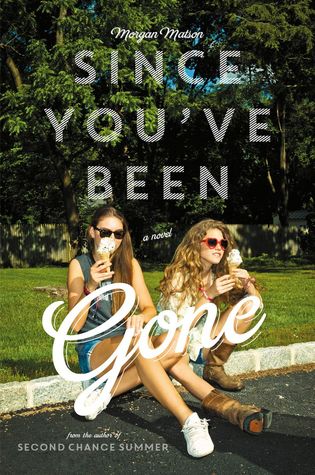 Release Date: May 6, 2014
Publisher: Simon & Schuster
Number of Pages: 446
Synopsis:
"

The Pre-Sloane Emily didn't go to parties, she barely talked to guys, she didn't do anything crazy. Enter Sloane, social tornado and the best kind of best friend—the one who yanks you out of your shell.But right before what should have been an epic summer, Sloane just... disappears. No note. No calls. No texts. No Sloane. There's just a random to-do list. On it, thirteen Sloane-selected-definitely-bizarre-tasks that Emily would never try... unless they could lead back to her best friend. Apple Picking at Night? Ok, easy enough.Dance until Dawn? Sure. Why not? Kiss a Stranger? Wait... what?




Getting through Sloane's list would mean a lot of firsts. But Emily has this whole unexpected summer ahead of her, and the help of Frank Porter (totally unexpected) to check things off. Who knows what she'll find?




Go Skinny Dipping? Um..."
The next amazing release is...Chapel Wars by Lindsey Levitt!!
Release Date: May 6, 2014
Publisher: Bloomsbury USA Childrens
Number of Pages: 304
Synopsis:
"

Acclaimed author Lindsey Leavitt brings her trademark heart, humor, and romance to her hometown--Vegas

Sixteen-year-old Holly wants to remember her Grandpa forever, but she'd rather forget what he left her in his will: his wedding chapel on the Las Vegas strip. Whatever happened to gold watches, savings bonds, or some normal inheritance?




And then there's Grandpa's letter. Not only is she running the business with her recently divorced parents, but she needs to make some serious money--fast. Grandpa also insists Holly reach out to Dax, the grandson of her family's mortal enemy and owner of the cheesy chapel next door. No matter how cute Dax is, Holly needs to stay focused: on her group of guy friends, her disjointed family, work, school and... Dax. No wait, not Dax.




Holly's chapel represents everything she's ever loved in her past. Dax might be everything she could ever love in the future. But as for right now, there's a wedding chapel to save."
Last release of the 6th is...Will the Real Abi Saunders Please Stand Up? by Sara Hantz!!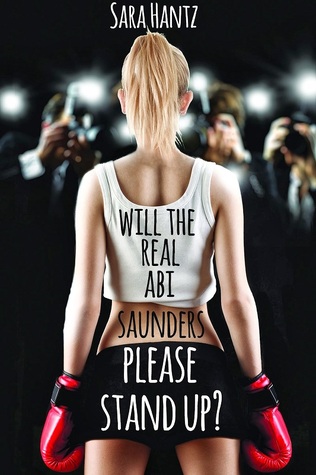 Release Date: May 6, 2014
Publisher: Entangled Teen
Number of Pages: 320
Synopsis:
"

Abi Saunders might be a kickboxing champion, but when it comes to being the center of attention, she'd rather take a roundhouse kick to the solar plexus any day. So when her trainer convinces her to audition to be the stunt double for hot teen starlet Tilly Watson, Abi is shocked—and a little freaked out—when she gets the job.




Being a stunt double is overwhelming, but once the wig and makeup are on, Abi feels like a different person. Tilly Watson, to be exact. And when Tilly's gorgeous boyfriend, Jon, mistakes Abi for the real star, Abi's completely smitten. In fact, she's so in love with her new life, it isn't long before she doesn't have time for her old one.




But when the cameras are turned off, will she discover running with the Hollywood A-list isn't quite the glamorous existence she thought it was?"
I loved Beautiful Disaster and now comes her new book, it's...Happenstance by Jamie McGuire!!
Release Date: May 9, 2014
Publisher: Self-Published
Number of Pages: 100
Synopsis:
"

#1 New York Times Bestseller Jamie McGuire returns to self-publishing with this page-turning YA account of Erin Easter, one of three Erins in the small senior class of rural Blackwell High School who not only share a first name, but also their birthday. Erin Easter, raised by a neglectful single mom, keeps to herself and admires Weston Gates from afar. The other Erins, Erin A. and Erin M. are the darlings of the community: daughters of the two wealthiest families in town, best friends, cheerleaders, and everything Erin Easter isn't--and they never let her forget it. Erin A. has even claimed Weston since the 8th grade.




Weston is a well-liked star athlete, and the son of two prominent attorneys. He struggles daily with the pressures of living up to his family name and secretly empathizes with Erin Easter's feeling that she belongs somewhere else; in a different life. Not until he begins sneaking nights out with Erin does he gain the courage to buck expectations and acknowledge his feelings ... both for his future, and for her.




But when a shocking tragedy rocks the tiny town, Erin's life is turned upside down in the best way possible. But when the truth is revealed and everything Erin thinks she wanted falls into her lap, life only becomes more complicated."
What new releases are you excited for?